Who We Serve
Rotating Machinery Manufacturing
At Delaware Valley Steel we supply steel plate to a host of different industries. One multifaceted manufacturing industry would be that of rotating machinery. This is an umbrella term to cover variations of equipment that can spin—from turbines and compressors to engines on a naval ship. They are all critical components that require a specific kind of steel plate—pressure vessel quality steel, otherwise known as PVQ plate. Delaware Valley Steel stocks a wide array of these components with local delivery options for Pennsylvania, New Jersey, Delaware, and Maryland, as well as nationwide shipping.. Make DVS your pressure vessel steel supplier today!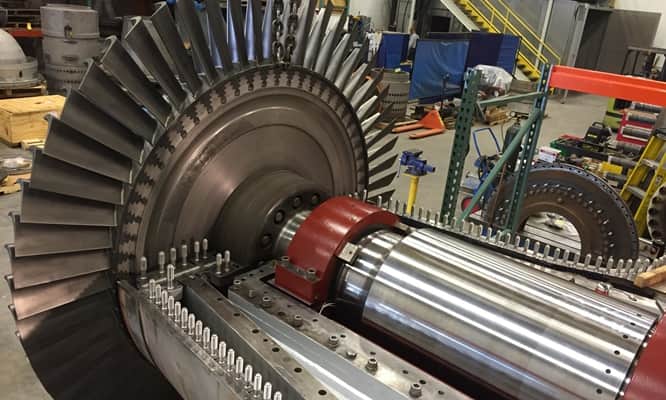 Pressure Vessel Quality Steel
---
PVQ steel plates are known to be able to withstand an immense amount of pressure, typically in an enclosed container that holds any type of gas or liquid. For example, a turbine can be used to produce continuous power by rotating at a high rate of speed, creating a flow of water, steam, gas or air. To produce this much power, an extremely sturdy material must be able to withstand the counteracting forces.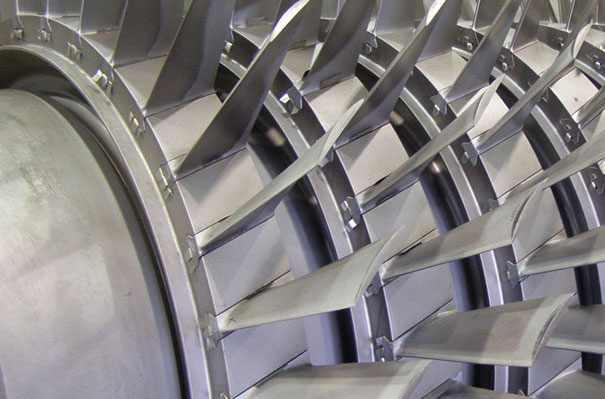 Purchase PVQ Steel from DVS
---
At Delaware Valley Steel we are proud to have a vast inventory of products with a variety of grades including carbon variations of A516, or the alloy grade A387. When building any type of rotating machinery or equipment, Only the best should do when building any rotating machinery or equipment! Call the pressure vessel experts at 800 322 4130 today for more information.
Photos courtesy of Rotating Machinery Services, Inc.
Want More Information ?
For more information on our steel plate processing, or to contact Delaware Valley Steel for services or products, click below. An expert from our steel plate distributor is ready to assist you!
Contact Us